"Values are qualities of our actions," asserts Paul T. Ruiz, one of the country's leading executive coaches and organizational and cultural transformation consultants, simultaneously pondering the history of his career and the arc of the world's post-pandemic future. "They're less about fluffy buzz words and more about uncomfortable, tough decisions we need to make every moment, in every interaction, and in every relationship."
Before the pandemic hit in 2020, businesses worldwide had already been discussing digital and cultural transformation, and this conversation has been accelerated because of the current situation. "Pre-pandemic, corporate leaders had already been saying, 'let's improve, let's innovate, let's do something different.' But it's easier said than done," says the executive coach of Leaders in Transition PH. "And it all has to be based on values."
When the pandemic started, everyone felt the pressure to undergo a rapid migration not only in their business models, but also in their daily operations. "There's even more pressure when you're already at the top. Everybody's expecting you to have all the ideas. But the really high-performing leaders—they know that they don't have all the ideas and, sometimes, they need to be able to prepare themselves first," he says.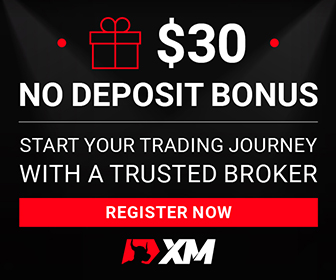 Ruiz—who calls himself an "inner work coach"—has 18 years of experience as an executive coach and professional facilitator across a highly diverse portfolio of industries from Fortune 500 companies to SMEs to NGOs. "I work with clients to help them discover their sense of purpose and alignment inside, and a sense of what they can and cannot control," he explains.
The change management consultant started his career in training and development in the hotel and BPO industries before venturing on his own company with select partners. He is certified in Conversational Intelligence (C-IQ) by the Creating We Institute and World Business and Executive Coaching Summit (WBECS) and is a credentialed Enhanced Skills Practitioner in Narrative Coaching for Coaches.
"I help leaders think, decide and act," says "Coach Paul." He describes the pandemic as a time of transition—a very powerful one, indeed, and says navigating through it is like entering a dark room. "When you go inside that room for the very first time, what's the first thing you look for? The light switch. If you trust the person who told you to go into the room, you'd have no problem with it, and start feeling around for that light switch. But if you don't trust that person, you might not even open the door. That's what a lot of leaders are going through right now. They're figuring out the light switch."
Coach Paul says his role is to help clients make sense of the uncertainty because: "It's good to have someone who will make you comfortable working on something that you don't fully understand. Everybody wants to get into digital transformation, and many think that as long as they have the resources for it, it will be easy. Notice that even those that are sophisticated enough when it comes to tech are having a hard time with it, if they leave people out of the equation. The human aspect of transformation is the primary source of disconnection, confusion, and rework—and that can drive up your cost."
This is where coaching comes in, he says. "There are studies that say up to 84 percent of digital transformations will fail. Those that are successful are the ones that are investing in the conversations and relationships," Coach Paul adds. "As a coach, we look into the emotional content that's typically associated with the discomfort of introducing change."
One of his current projects is as executive coach and organization development partner to the CEO of a multinational insurance company assimilating into his new role and, together with his management team, redefine the company culture and values while they navigate the new way of doing business amidst the pandemic.
This past year, he was also an executive coach to 13 of the most important leaders of a local pharmaceutical company across key roles in finance, sales, marketing, and supply chain management as part of the corporate strategic direction which he helped co-create. "I've been the company's executive coach since 2010, supporting their evolving management team in areas of leadership, strategy design, innovation, and well-being," he says.
He was also an executive coach to the expat CEO of a multinational pharmaceutical leading his team through the pandemic business evolution. Says Ruiz: "My role expanded to support his management team through the design and delivery of bespoke online learning experiences focusing on emotional agility and innovation this year and the next."
Coach Paul gets his clientele mostly through recommendations. "Leaders, CEOs, board members, they would typically share my work by saying, 'You know, there's this guy. I worked with him. He helped me do this and navigate that,'" he says. "From one-to-one, it becomes one-to-many, or from one-to-many it becomes one-to-one."
Coaching is vital, he says, as companies try to navigate the intricacies of growth, development, and organizational change. "Elite level athletes have their coaches to help with their performance. Our Olympic gold medalist Hidilyn Diaz has four coaches. Lebron James spends a million dollars a year on himself for mind and body well-being through coaching."
There's a multitude of definitions of what a coach is, and he simplifies his work as thus: "I ask the questions that nobody dares ask. With these questions, I unravel with you what the important things are, what the key decisions to be made are, and how best to act on them."
Ruiz notes that the pandemic has created a great shift and taught all of us valuable lessons about life, with the same questions that need to be answered. He gives this rallying cry to leaders in the industry as to what needs to be done, moving forward: "We need to start an epidemic of performance excellence, sustainable well-being, productive relationships, psychological safety, and fulfillment that will transcend the abrupt, unpleasant, and disruptive change characterizing our lives now."
To find out more about Executive Coach Paul Ruiz and his company's suite of services, visit www.LeadersInTransition.PH
Read full article on BusinessMirror