Showcases of multiple artists conclude the exhibition calendar of several local galleries for 2021. Here are some of the ongoing year-end group shows:
'RE:VIEW 2021,' BenCab Museum
A mammoth collection of 50 artists take part in the year-ender of BenCab Museum. The showcase, titled RE:VIEW 2021, presents a multitude of varying styles from emerging artists to the more established names.
There's the signature eclectic surrealism of Ian Quirante in Anamnesis and the distinct saccharine cubism of JP Pining in Maria. Elsewhere is a wide range of subject matters and techniques.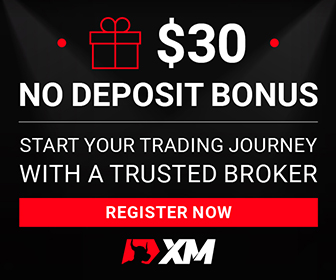 The participating artists for RE:VIEW 2021 include Abi Dionisio, Antipas Delotavo, Art Lozano, Arturo Sanchez Jr., Azor Pazcoguin, BenCab, Chill, Christian Tamondong, Clairelynn Uy, DengCoy Miel, Dexter Sy, Doktor Karayom, Egg Fiasco, Emmanuel R. Garibay, Francis Commeyne, Guerrero Habulan, Henrielle Baltazar Pagkaliwangan, Iggy Rodriguez, Imelda Cajipe Endaya, Jason Montinola, Jason Moss, John Frank Sabado, and Jonathan Ching.
Also part of the exhibition are Justin Nuyda, Kelly Ramos, Kim Jerome Santiago, Lee Paje, Leonard Aguinaldo, Lourd de Veyra, Luis Santos, Lynyrd Paras, Marcel Antonio, Max Balatbat, Melvin Culaba, Nemo Aguila, Olan Ventura, Pardo de Leon, Pio Abad, Pow Marin, Renato Habulan, Ronson Culibrina, Shannah Orencio, Soler Santos, Vermont M. Coronel Jr., Virgilio Aviado, Welbart Slowhands, Yao Sampana and Yeo Kaa.
RE:VIEW 2021 runs until January 30, 2022 at BenCab Museum's Gallery Indigo. BenCab Museum is at Km. 6 Asin Road, Tuba, in Metro Baguio. For more information, contact (074) 442-7165, 0920-5301954, 0917-3201347, or [email protected]
'Christmas Group Show,' Finale Art File
THE host gallery of the recently concluded art show Alt Philippines mounts another huge presentation to end its 2021 exhibition line-up.
On view at Finale Art File until January 8 is its Christmas Group Show, which gathers a little over 100 artists. Among the featured artists are Dex Fernandez, Raffy Napay and MM Yu.
Finale Art File is at Warehouse 17, La Fuerza Compound (Gate 1), 2241 Chino Roces Avenue, Makati City. Contact 8813-2310 or [email protected] for more details.
'Year-end Group Show,' Underground Gallery
Underground Gallery at Makati Cinema Square also caps off its 2021 exhibitions with a group presentation.
Featured in the gallery's Year-end Group Show are Poeleen Alvarez, Kitty Kaburo, Pam Quinto, Elijah Santiago, Pinky Urmaza, Ikea Rizalon, Michelle Perez and ND Harn.
For more details, contact 0925-5118489, 0915-7991872, or [email protected]
'Art Merge @ Tagaytay,' Nuzen Art Gallery
NOT to be left behind in the group show frenzy is Nuzen Art Gallery. The Tagaytay-based art space, which opened in February last year, gathers painters and sculptors in its year-ender, titled Art Merge @Tagaytay.
The featured artists include Lara Latosa, Meneline Wong and Richard Buxani, among many others.
Contact 0906-3153710 or [email protected] for more details. Nuzen Art Gallery is at Miara Events Place, Mendez crossing along Tagaytay-Nasugbu Highway in Tagaytay City.