SILVER at the Tokyo Olympics, gold at Ulan-Ude 2019 and before that a silver at Jeju City 2014 world championships—add a silver and two bronze medals from the Asian championships and one look at Nesthy Petecio's resume sends shivers down her opponents' spines.
But Petecio hasn't been performing at par these days. Her reason? She remains euphoric about Tokyo.
"Until now, I'm still in cloud nine, my mindset is still resting after the Tokyo Olympics," Petecio told BusinessMirror on Thursday. "It's about my preparation that's why I couldn't perform well."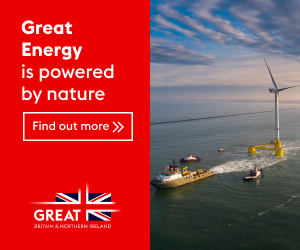 "But let's see what will happen there," added Petecio, referring to her upcoming women's world championships campaign in New Delhi from March 15 to 26.
The 30-year-old pride of Santa Cruz in Davao del Sur failed to defend her featherweight gold medal at last year's 31st Southeast Asian Games in Hanoi.
And just last February 22, she bombed out in the quarterfinals of the 74th Strandja International Boxing Tournament in Sofia, Bulgaria.
Petecio leads a small Philippine contingent to New Delhi—Tokyo Olympian Irish Magno in flyweight and Risa Pasuit and Aira Villegas, both lightweight. They will be accompanied by coaches Don Abnett, Reynaldo Galido and Mitchell Martinez.
The team arrived in New Delhi on Thursday.
Petecio also hinted that she's still reeling from the retirement of Nolito "Boy" Velasco, the former women's coach of the Association of Boxing Alliances in the Philippines.
"I miss coach Boy, he really understands me in and out of the ring," she said. "His absence really affects me a lot. I spoke with him after my defeat and Bulgaria."
But if Tokyo still lingers in her mind, a gold in Paris, Petecio stressed, remains tops in her goal.
"I promise to keep fighting for the Olympic gold medal whatever happens," she said. "As what I've been saying, I won't stop until I don't win an Olympic gold."
The Tokyo Games saw weightlifter Hidilyn Diaz win the country's first Olympic gold medal with flyweight Carlo Paalam and middleweight Eumir Felix Marcial also clinching boxing silver and bronze medals for the country.
Boxers from 77 countries are competing in the women's world championships that New Delhi is hosting at the KD Jadhav Indoor Hall.
The International Boxing Association is offering cash prizes in all 12 weight classes on top of the medals at the worlds—$100,000 for gold, $50,000 for silver and $25,000 for bronze.