PETRO GAZZ regrouped in time to repel Akari's upset bid with a 25-15, 25-19, 22-25, 25-16 victory and formalize its entry in the semifinals of the Premier Volleyball League All Filipino Conference at the PhilSports Arena in Pasig City on Thursday.
Grethcel Soltones bounced back from a paltry six-point showing against the Army Lady Troopers last weekend with a 20-point explosion while Aiza Pontillas added 15 points, Remy Palma 13 points and Jonah Sabete and MJ Phillips 11 and 10 hits, respectively, as the Angels needed to toughen up to repulse the fired-up Chargers.
The victory was Petro Gazz's fifth against two wins in a tie with idle F2 Logistics at second behind first semifinalist Creamline (6-1).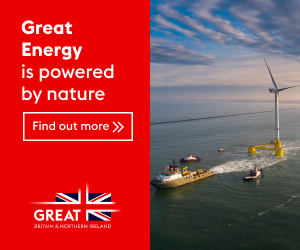 But the Angels clinched the next Final Four seat even if they lose their last eliminations game to the Chery Tiggo Crossovers on Tuesday in Iloilo City with a superior tiebreak points over the other semifinals contenders.
"That's our realistic goal, to be in the semifinals first," said Petro Gazz coach Oliver Almadro said. "We'll work hard to reach that (goal) and then let's take it from there."
"And if the Lord will give us the opportunity to be in the finals, we'll be happy," he added.
The Cargo Movers, on the other hand, must beat the Lady Troopers on Saturday to nail the third semifinals slot.
The Angels poised themselves for a sweep of the Chargers with convincing wins in the first two frames but the latter stunned the 2022 Open Conference runners-up with a fast start in the third, seizing an 8-3 lead.
The Angels did tie the count at 12 but the Chargers proved far from being finished, moving to set point at 24-21 on Janine Marciano's back-to-back kills before snaring the win on a Krich Macaslang attack.
Soltones delivered 16 attack points and four aces and spiked her game-long brilliance with 12 excellent receptions.
But it was Phillips who anchored the Angels' fourth-set romp, scoring on a quick play before foiling Camille Victoria upfront to help stretch Petro Gazz's lead to 19-11.
Phillips again hammered out a vicious kill that made 22-14 and the Angels coasted to victory aided by Marciano's attack that hit the antenna at the finish.
Erika Raagas fired 19 points for Akari, which fell to 2-5, but no other Charger scored in double figures with Dindin Manabat settling for nine hits on in-and-out stints in the last two sets.
Joy Soyud finished with seven markers while Marciano wound up with six points.