TOKYO—The Japanese government relaxed its mask-wearing guidelines on Monday, but the vast majority of fans at the Tokyo Dome watching the World Baseball Classic still wore them.
Nippon Professional Baseball also issued new guidelines—spectators will now be allowed to cheer at the Tokyo Dome without wearing masks, which had been prohibited until Sunday, though some bent the rules.
The vast majority of people attending games at the Tokyo Dome on Monday were wearing a mask. But there were more maskless fans than the day before, though it was clear many did not know the guidelines had changed.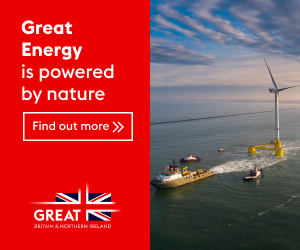 "Most Japanese are still wearing masks, and I'm doing it because I don't want to be in the minority," 19-year-old Kanon Shibuya said, standing inside the stadium.
The shift away from masks has been slow in Japan, where much of the public wore them even before the COVID-19 pandemic.
The Japanese pro team Fukuoka Softbank Hawks announced over the weekend that fans and employees could use their own judgement whether to wear masks.
Shunsuke Kawano, 20, was also wearing a mask standing in the Tokyo Dome. He said he was still wearing it because of hay fever and also peer pressure,"
"It's habit," he said. "Maybe I'll take it off in May or June when the weather is hotter."
CZECH PLAYERS FANS OF JAPANESE STARS
PLAYERS become fans, collect souvenirs, chase autographs and cherish memories—some painful.
That's a common thread running through the World Baseball Classic when opponents face Los Angeles Angels star Shohei Ohtani and his Japanese teammates.
Take the case of Czech Republic teammates William Escala and Ondrej Satoria, whose team was eliminated from the WBC on Monday in a 8-3 loss to Australia.
Escala crumbled to the ground writhing in pain on Saturday when Japanese pitcher Roki Sasaki thumped his left leg with a 100 mph fastball.
The 21-year-old Sasaki is a top pitching prospect in Japan, and threw 21 pitches at 100 mph or more against the Czechs.
Escala crawled on his hands and knees after being hit, rolled over to his back, grabbed his left leg and cried out.
He said it was all worth it.
Escala kept the ball that hit him and wound up getting it signed when Sasaki met him on Monday to apologize.
Yes, apologize.
"He gave me some goodies, and a bunch of different candies and stuff like that," Escala explained. "And then I asked him if he could sign the ball as a memory for me. Something I will keep. Very cool. Something I'll cherish and never forget."
For Satoria—the Czech pitcher's first name is pronounced Andre—there's the memory of striking out Ohtani on three pitches in Saturday's 10-2 loss to Japan. In fact, he struck out three of Japan's first four batters.
Satoria recounted all three pitches, the last a change-up in the dirt that Ohtani almost lost his helmet chasing.
Satoria kept the ball, too, but what he didn't get was Ohtani's signature on it. Satoria said he tried through a clubhouse attendant to make contact with the Angels two-way star.
"It didn't work," Satoria said, explaining the request perhaps did not reach the Los Angeles Angels star.
"But it doesn't matter," he added. "I've got the ball and it's really cool."
Satroia, who said he works back home as an "electric technician" and is an amateur like all the Czech players, took dirt from the mound and put it into a glass container, and he'll be looking for a place to display the memories.
"I'm not sure yet. Maybe in the living room," he said. "Everybody will want to see it."
Image credits: AP
Read full article on BusinessMirror