TOKYO—Kunwoo Park and Ha-Seong Kim hit grand slams in consecutive innings, and South Korea set a World Baseball Classic (WBC) scoring record with a 22-2 rout over China on Monday night in a game between already eliminated teams.
South Korea broke the runs record that had stood since Japan beat China 18-2 in the first round of the initial WBC in 2006.
In the earlier Group B game, Australia defeated the Czech Republic, 8-3, and reached a quarterfinal against Cuba on Wednesday. Japan plays Italy the following day in the second quarterfinal.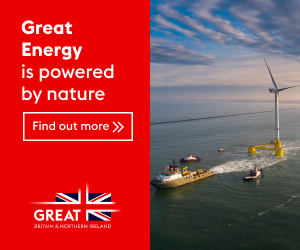 In Group D, the Dominican Republic beat Nicaragua, 6-1.
South Korea (2-2) finished third in Group B and failed to advance past the first round for the third straight WBC. The South Koreans finished third in the initial tournament in 2006 and were runner-up in 2009.
China (0-4) has never advanced past the first round. The last-place finish in the group means it will have to go through qualifying to reach the 2026 tournament.
The South Koreans took a 4-2 lead with a two-run second, then broke open the game with eight runs in the third, six in the fourth and four in the fifth. The game was stopped after five innings under the tournament's mercy rule, which calls for games to end if a team leads by 15 runs after five innings or by 10 runs after seven.
Park had five RBIs, San Diego Padres infielder Ha-Seong Kim had four, and Hyseong Kim and Jung Hoo Lee three each for South Korea, which outhit China 20-4. Park hit his slam in the fourth off Hailong Sun and Ha-Seong Kim hit his in the fifth against Changlong Su.
Winner Hyeong Jun So entered to start the second inning and retired nine straight batters.
Loser Alan Carter, a Los Angeles Angels minor leaguer, allowed four runs, four hits and two walks in 1 1/3 innings.
BRITAIN 7, COLOMBIA 5
IN Phoenix, Jaden Rudd hit a go-ahead two-run double in the fifth inning, Harry Ford added a solo homer and Britain won its first game of the WBC.
Graham Spraker got the win by pitching 2 2/3 innings of scoreless relief while Ian Gibaut earned the save. Colombia's Yapson Gomez—who gave up Rudd's double in the fifth—took the loss.
Dayan Frias had two hits and two RBIs for Colombia, which fell to 1-1 for the tournament. Britain improved to 1-2.
DOMINICAN REPUBLIC 6, NICARAGUA 1
IN Miami, San Diego Padres stars Juan Soto and Manny Machado homered, and the Dominican Republic picked up its first win of WBC pool play.
Rafael Devers hit a two-out RBI double in the first against Nicaragua starter JC Ramirez, driving in Soto for a 1-0 lead. Eloy Jimenez's single in the second scored Soto again and gave the Dominicans a 2-0 lead.
Winner Cristian Javier only allowed two hits and struck out four in four innings.
The Dominican Republic (1-1) doubled its lead in the fourth when Francisco Mejia singled off Fidencio Flores on a grounder to score Willy Adames, then Julio Rodriguez singled to left field to drive in Jeimer Candelario.
Soto blasted a shot to right field off Junior Tellez to make it 5-0 in the fifth, and Machado tagged Tellez in the next inning with a fly ball to right center field.
Soto accounted for three runs and an RBI. Machado added an RBI and had a double in the ninth.
Nicaragua (0-3) made it 6-1 in the eighth after Elian Miranda's bases-loaded RBI single. Ramirez took the loss.
AUSTRALIA 8, CZECH REPUBLIC 3
IN Tokyo, Milwaukee Brewers prospect Alex Hall had four RBIs as Australia (3-1) advanced past the first round for the first time in five WBC appearances, finishing second in the group behind Japan (4-0). The Czechs (1-3) finished fourth.
Logan Wade hit a tiebreaking, two-run double off the right-field wall in the seventh off loser Marek Minarik, driving in Robbie Glendinning and Aaron Whitefield for a 3-1 lead.
Hall's homered in the first, the only hit off Martin Schneider in 5 1/3 innings. Schneider was pulled after 68 pitches, having reached the limit.
Eric Sogard had a tying RBI single in the third off Mitch Neunborn that scored Petr Zyma. Hall hit a two-run triple in the eighth and a run-scoring grounder in the ninth.
Marek Chlup had a two-run single in the eighth for the Czechs.
Image credits: AP