DE LA SALLE extended its head-to-head mastery over Ateneo to 11 matched via a 25-16, 25-20, 25-12 victory for the the solo lead in University Athletic Association of the Philippines Season 85 women's volleyball action Sunday at the Mall of Asia Arena.
Angel Canino starred for De La Salle with a match-best 23 points on 21 attacks, an ace and a block to go along with nine digs and five receptions for the Lady Spikers, who improved to 3-0 won-lost.
"One game at a time," De La Salle head coach Noel Orcullo said. "And I keep reminding the girls not to be overconfident."
Ateneo last beat De La Salle, 12-25, 25-20, 25-21, 25-19, in the second round of the Season 79 eliminations on April 8, 2017.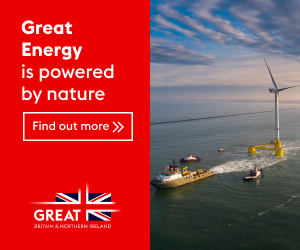 On Sunday, the Lady Eagles still couldn't solve the Lady Spikers puzzle before 10,754 fans in the one-hour and 28-minute match at the Pasay City venue.
Jolina Dela Cruz chipped in 13 points on 10 attacks and three blocks with 11 excellent receptions and Thea Gagate added 10 points for De La Salle.
Faith Nisperos had 11 points with 11 excellent digs for Ateneo which slid to 1-2 won-lost in a tie with Far Eastern University (FEU) and University of the Philippines, which leaned heavily on Nina Ytang in beating stubborn University of the East, 22-25, 25-18, 25-19, 25-20, for its first win of the season earlier Sunday.
Ytang had 20 points on 12 attacks, seven blocks and an ace against UE, which fell to 0-3.
UE, however, bucked a slow start to deal UP its third consecutive loss, 19-25, 25-17, 25-21, 25-22, in men's action.
Kenneth Culabat finished with a team-high 19 points on 19 attacks with 19 excellent receptions for UE, now tied with FEU and University of Santo Tomas with a 2-1 card.
"It's the team's first win and we're very thankful about it," said Shaq delos Santos of his first victory as head coach of the UP Lady Maroons.
"There're more things we need to improve on but we appreciate how the girls moved the ball in this match."
Stephanie Bustrillo had 16 points on 10 attacks, three blocks and three aces and Alyssa Bertolano had an all-around outing of 10 points, 11 excellent receptions, and six digs for UP, which had to overcome their 16 errors in the fourth set.
Ja Lana finished with 14 points on 14 attacks and 10 excellent digs and Bangayan had 13 points for the Lady Red Warriors.
Kenneth Culabat had 19 points on 19 attacks and 19 excellent receptions to lead UE, which bounced back from a five-set loss to Ateneo.
"We felt heavy early in the match that the players looked like they weren't enjoying the math," UE head coach Jerome Guhit said. "And they read out plays in the middle."
Lloyd Josafat added 13 points, Xjhann Camaymayan 10 points and John Paul Mangahis also 10 points with 17 excellent receptions and three excellent digs for UE.
Angelo Lagando hada game-high 21 points and Louis Gamban added 13 points with 28 excellent receptions and five excellent digs for UP.