MOTIVATED by crushing setbacks, Clyde Mondilla never runs out of patience and hope in pursuit of a championship missing in his trophy collection, gearing up for another possible shot at The Country Club (TCC) Invitational crown beginning Tuesday at the TCC course in Laguna.
"As much as possible, I practice daily—fairways in the morning then range in the afternoon," said Mondilla, who had squandered two clear cracks at the title in the last two editions of the Philippine Golf Tour's (PGT) flagship tournament.
He co-led with young Korean Tom Kim in the third round in 2019 but wavered with a 76 in the final round and ended up third behind the now Professional Golfers Association Tour star and Keanu Jahns. The 2010 national amateur champion also lost by one to Guido van Der Valk in 2020 before the event took a forced two-year break due to pandemic.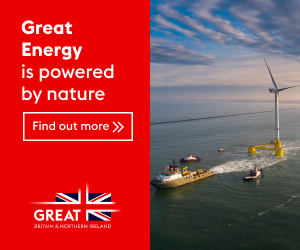 But heading to the record P6 million championship, Mondilla admits he remains far from reaching top form, saying: "Even if I practice every day, I still have so much to improve on."
With 12 titles under his belt, however, including the Philippine Open in 2019, also at TCC, Mondilla looms as one of the marked players from among the elite cast spearheaded by five former winners, including one of the event's two three-time champion Juvic Pagunsan (2006, 2008 and 2012).
Others going for a second championship are 2013 winner Frankie Miñoza, multi-titled Tony Lascuna (2004) and Micah Shin, who became the first non-Filipino winner of the event put up by International Container Terminal Services Inc. (ICTSI) chairman and CEO Ricky Razon in 2003 to honor his father and ICTSI founder Don Pocholo, when he nipped 2017 titlist Miguel Tabuena by one in 2018.
Van der Valk, on the other hand, isn't only chasing a second TCC diadem but is also out to sustain an impressive 2022 campaign that saw him snare two titles at Splendido Taal and at Pradera Verde to emerge the top player after the seven-leg season.
Like the rest of the stellar 30-player field, Mondilla stresses the need to dish out a superb all-around game to fuel his title drive, given the challenges and terrors lurking in every corner of the exacting par-72 layout.
"My game plan is to play a good round every day. We know how tough TCC is but that's the challenge for us, it's the toughest course in the country, and to be able break par, one needs to be solid not just in driving and irons but in short game as well," said Mondilla.
"Even-par for four days would be enough," he added.
Others in the hunt for top honors in the Pilipinas Golf Tournaments, Inc.-organized event are last year's leg winners Zanieboy Gialon and Michael Bibat, Reymon Jaraula, Jhonnel Ababa, Lloyd Go, Ira Alido, Joenard Rates, Sean Ramos, Ruperto Zaragosa III, Rico Depilo, Orlan Sumcad, Jerson Balasabas, Gerald Rosales, Jay Bayron, Dino Villanueva, Anthony Fernando, Fidel Concepcion, Albin Engino, Enrico Gallardo, Richard Sinfuego, Art Arbole, Mars Pucay, Paul Echavez and Dan Cruz.
Meanwhile, the pro-am tournament will be held Monday (Feb. 6), featuring a select number of pros and amateur guests and sponsors of the sponsoring ICTSI, with the practice round set in the afternoon.