DE LA SALLE University stretched its unbeaten run to four matches after sweeping University of the East (UE), 25-20, 25-21, 25-14, in University Athletic Association of the Philippines Season 85 women's volleyball action on Wednesday at the Smart Araneta Coliseum.
But the Lady Spikers had to stave off several attempts by the Lady Warriors to score an upset.
UE trailed by only three late in the first set, 18-21, and even went 4-0 in the second set, but De La Salle was able to manage their opponents on both occasions.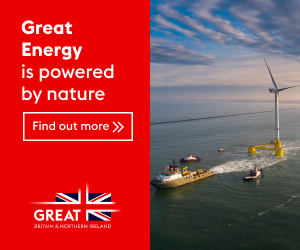 "We started slow and we're complacent," De La Salle's interim coach Noel Orcullo said. "They [UE] matched our pace in the first two sets and we didn't stick to our game plan immediately."
Thea Gagate had 13 points on eight attacks and five blocks, while rookie Angel Canino had 10 points, eight excellent receptions and seven digs for De La Salle.
Van Bangayan led the fight for the Lady Warriors with 14 points and eight digs with Ja Lana scoring 11 points.
Adamson University beat University of Santo Tomas (UST), 25-15, 25-17, 25-19, while Far Eastern University (FEU) downed Ateneo de Manila University in a marathon 25-12, 15-25, 19-25, 25-15, 18-16 match also on Wednesday.
Kate Santiago and Trisha Tubu had 13 points apiece for the Lady Falcons, who improved to 3-1 won-lost.
Renren Peñafiel had seven points and Imee Hernandez and Xyza Gula got six points apiece as UST head coach Kungfu Reyes used all but one of his 14 players as his team went 2-2 in a tie with FEU.
Jovelyn Fernandez delivered 18 points and 13 digs while Alyzza Devosora and Mitzi Panangin got 13 and 11 points, respectively, for the Lady Tamaraws.
Eighteen-year-old libero Marga Encarnacion produced 35 digs and 12 excellent receptions, and Gerzel Petallo added nine points for FEU.
The win was FEU's first against Ateneo since May 4, 2019, when the 29-time champions forced a rubber match in the Season 81 Final Four with a 10-25, 25-23, 25-22, 12-25, 15-8 victory.
Vanie Gandler had a triple-double of 13 points, 16 digs and 12 excellent receptions and libero Roma Doromal had 18 digs and 16 receptions for Ateneo.
Read full article on BusinessMirror