BRICE VINCENT BAISA crushed the opposition with his brand of play to pose another twin victory as local ace Ma. Hannah Divinagracia topped the girls' field in the Palawan Pawnshop-Palawan Express Pera Padala (PPS-PEPP) National Tennis Juniors Championships at the Helvetia and Panaad courts in Bacolod City last Sunday.
Baisa, ranked No. 8 in 16-under play, trounced second seed Kurt Barrera, 5-3, 4-2, in the quarterfinals, routed No. 5 Kirby Ramacho, 6-1, 6-0, in the semifinals and upset top seed Ariel Cabaral, 6-2, 7-6(2), to clinch the crown in the Group 2 tournament presented by Dunlop.
The rising Puerto Princesa City star then held off Cabaral, 7-5, 3-6, 10-4, in the 18-under semifinals and repeated over Barrera, 6-2, 6-2, to match his two-title feat in the Iloilo City and Roxas City stops of the country's longest-talent search put up by Palawan Pawnshop president and CEO Bobby Castro.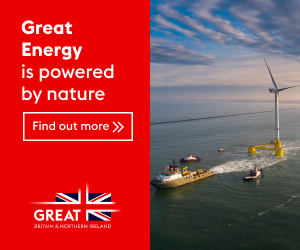 The top-ranked Divinagracia, on the other hand, stamped her class in 16-under division, foiling Jana Diaz, 6-2, 6-4, in the finals then as the No. 2 seed, rapped No. 1 Jufe-Ann Cocoy, 6-2, 6-3, in the 18-under title clash to share MVP honors with Baisa, who is expected to take the top spot in the boys' top two age brackets when the new United Tennis Philippines (UTR) ranking is released next week.
The other winners in the tournament sponsored by Mayor Albee Benitez were Iloilo's Francisco De Juan III, Clemente Barrera III from Tayasan, Negros Oriental, La Carlota's Kathlyn Bugna, Ormoc's Kenzo Brodeth and Queen Villa, also from La Carlota.
De Juan hacked out a tough 5-4(4), 4-5(5), 11-9 decision over Clemente Barrera to match his title feat in the 10-under class in Roxas City; Barrera got back at De Juan, 6-4, 6-2, in the 12-under finals; No. 2 Bugna toppled top seed Alexa Cruspero, 6-3, 6-4, in the girls' 12-under championship; Brodeth repulsed Andrian Rodriguez, 2-6, 6-1, 10-8, to snare the boys' 14-under trophy; and Villa blasted Cruspero, 6-1, 6-2, in the girls' 14-under finals of the event backed by ProtekTODO, PalawanPay, Unified Tennis Philippines and UTR.
The chase for top honors and ranking points shifts to Bais City, Negros Oriental, from February 2 to 7. For details, contact tournament organizer Bobby Mangunay at 0915-4046464.