PETRO GAZZ and Chery Tiggo try to build some cushion between them and the other semifinal hopefuls as they go for all-important victories against lowly rivals in the Premier Volleyball League All Filipino Conference back at the Filoil Ecooil Center in San Juan Saturday.
Tied at fourth at 3-2 (win-loss), the Angels and the Crossovers are fancied to get past the Army Lady Troopers (0-5) and the Akari Chargers (1-4), respectively, but both remain wary of the threat the two teams pose as they seek to firm up their bids for spots in post-elims play of the season-opening conference organized by Sports Vision.
The semifinals race heads to a wild finish with Creamline leading the chase with a 5-1 card, a surging PLDT moving to second at 4-1 and F2 Logistics slipping to third at 4-2.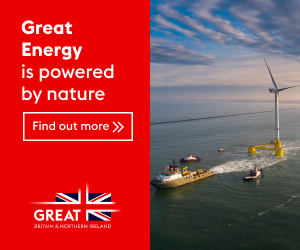 That guarantees furious battles in the last six playdates of the single-round elims among nine teams with Choco Mucho and Cignal still in the hunt despite their 2-3 and 2-4 marks, respectively.
The Angels and the Crossovers take the first step leading to coveted semis slots with the former facing the Lady Troopers at 4 p.m. and the latter colliding with the Chargers at 6:30 p.m.
But while Army scrambles to get the elusive win, Petro Gazz brims with confidence coming off a straight-set victory over F2 Logistics the other night with coach Oliver Almadro drawing a mix of everything from the likes of MJ Phillips, Jonah Sabete, Aiza Pontillas, Grethcel Soltones, Remy Palma, Djanel Cheng and Arielle Cruz.
Expect the Angels, however, to still go all-out against the Lady Troopers and sustain their momentum going to their last two elims matches against the Chargers on March 9 and the Crossovers on March 14 when the league holds its first out-of-town games in the season in Iloilo City.
Chery Tiggo, on the other hand, will take on Choco Mucho on March 9 before wrapping up its elims assignment against Petro Gazz in a crucial face-off.
Meanwhile, Choco Mucho has three tough matches to hurdle, battling F2 Logistics next Tuesday, Chery Tiggo on March 9 and PLDT on March 16, while Cignal tangles with PLDT on March 11 and Army in the last elims playdate on March 16.
Games are telecast live on One Sports, One Sports+, Cignal Play, and SMART Live Stream and on pvl.ph.