The Management Association of the Philippines (MAP) will be led next year by Alfredo Espinosa Pascual, a business leader who has involvement in various corporations and nonprofit organizations.
The 73rd president of the business group brings with him years of experience in the industry, not only in the corporate world but also the academe. He is succeeding Far Eastern University Chair Aurelio Luis R. Montinola III.
Pascual is currently the lead independent director (ID) at SM Investment Corp. In addition, he is an ID for Megawide Construction and Concepcion Industrial.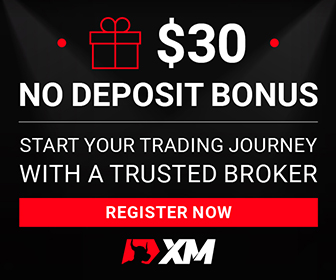 He is a board member in Institute of Corporate Directors (ICD), Institute for Solidarity in Asia, FINEX Academy, University of the Philippines (UP) Foundation, Philippine Council for Foreign Relations, and US-Philippines Society. In 2018 to 2019, he was ICD's president and chief executive officer.
The MAP official served as president and co-chair of UP from 2011 to 2017, launching reforms and programs that helped the university to become research-intensive, in addition to raising its international ranking.
"He enabled UP to generate significant increases in financial resources from government budget allocations, private donations, and income-generating projects," MAP said. "Extensive modernization and expansion of the campuses' physical facilities, research laboratories, cyber-infrastructure, and information systems became possible under his leadership."
Pascual was also a trustee at the International Rice Research Institute and Philippine Institute for Development Studies.
Prior to his UP stint, Pascual took on several positions at the Asian Development Bank (ADB) for nearly two decades. These include Director for Private Sector Operations, Director for Project Finance, Advisor for Public-Private Partnership, and Senior Investment Officer.
He crafted a strategy that provided the framework for ADB's initiative in promoting the private sector as an economic growth driver. He also looked after several infrastructure and financial sector projects in the Philippines, China, India, Vietnam, Pakistan, Indonesia and Afghanistan.
In the 1980s, he also served at Asian Institute of Management as in management educator role as finance professor.
His other affiliations include membership in Rotary Club of Makati and the Philippine-American Association of Scientists and Engineers. He is also president of the global Association of Former Employees of ADB.
Pascual completed his Masters in Business Administration and Bachelor of Science in Chemistry (cum laude) from UP. He was conferred honorary doctorates by his alma mater and four other universities.
Other officials leading MAP next year are DITO CME Holdings Inc. Chief Operating Officer Donald Lim, Vice President; SGV & Co. Chair and Country Managing Partner Wilson Tan, Treasurer; Lazaro Bernardo Tiu & Associates Managing Director Romy Bernardo, Assistant Treasurer; CEO Advisors Inc. Managing Director Maan Hontiveros, Secretary; and Isla Lipana & Co. Chair Emeritus Alex Cabrera, Assistant Secretary.
MAP Governors include Brain Trust Inc. Chair Ciel Habito, Phinma Education Network President Chito Salazar and Metro Pacific Water President Babes Singson.
Image courtesy of www.pids.gov.ph