IT is hoped that what Drive to Survive did for Formula One, Full Swing will do for golf—bring in a lot of new fans to the game.
Some love the behind-the-scenes, fly-on-the-wall depiction of the athletes—others don't.
Me? For someone who was weaned on Sports Illustrated where the writers provided tremendous in-depth writing, I love it. As an old-time Formula One fan, I love it. As a casual golf fan, it made me love the game more.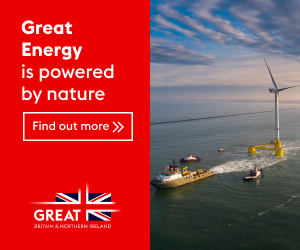 In the sports books and documentaries I have written and produced, I have adopted the approach that was first presented to me by author John Feinstein in his magnificent book, A Season on the Brink that was about the 1985-86 season of Bobby Knight's Indiana Hoosiers.
Have I been successful in that approach?
To a large degree, yes.
Am I satisfied with the story I have told?
Yes, to a large extent.
However, it is difficult. There are outside forces that want to control the narrative. They wish to gloss over "issues" or rewrite certain parts. And more often than not, ignore it. Pretend the ugly parts never happened or do not exist.
You can see that cowardly, back-handed approach in Philippine society. Pretending that Martial Law did not happen or wasn't even bad. Deciding not to go after a corrupt official because "she is ill."
You will probably find this in those romance or personal live dramatizations in soap operas, news exposes, or those talk shows, but that's about it. And in what—in short segments.
That is not clemency but culpability. Stupidity even. And that is ingrained deep in the Filipino psyche and culture.
The Filipino is fond of exaggerating his role in the world or even co-opting things to make up for deficiencies. I'll say this though—before this ridiculous "cancel culture" movement got going—it was existing in the country in a different form.
If you go to a local bookstore, good luck finding books about Philippine sports. So few and far in between. For a country rich in this respect, there is not much.
There are plenty of Filipino sports stories that need to be told in book or movie documentary form.
Let's list some—the 1992 Little League World Series Scandal, Louie Espinosa's story, the rise and fall of the Metropolitan Basketball Association, Thrilla in Manila, Toyota-Crispa Rivalry and the story of Team Lakay among others. You want something dramatic, juicy, or even controversial—what happened to Philippine basketball since its last Olympic stint.
Now that is a roller coaster of a story with highs and lows; great stories and ones that will leave you gnashing your teeth. Having said that, it will not be done because that will drag the monsters under the bed into the sunlight and many of them are still around.
So in the absence of these great stories, I'll just enjoy Last Chance U, Drive to Survive, Full Swing, The Last Dance, Sunderland 'Til I Die, and others.
Read full article on BusinessMirror