ALYSSA VALDEZ almost singlehandedly brought women's volleyball to the forefront of the national consciousness with her superb mastery of the game and her smashing achievements.
The top high school player from the University of Santo Tomas crossed over to Ateneo de Manila to play college volleyball and made the Blue and White the most popular collegiate women's volleyball team for years and years.
Her transition into the pro league only served to intensify fan adulation for this volleyball icon. Jaja Santiago, Dindin Santiago-Manabat, Rachel Daquis, Fille Cainglet-Cayetano and Aby Maraño shared the women's volleyball pantheon with Alyssa, making volleyball the next most popular Philippine sport to basketball.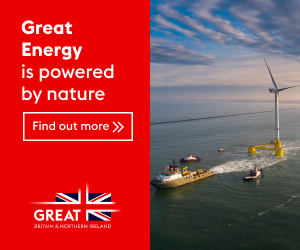 A younger batch of volleyball Wonder Women quickly continued the fascination with women's volleyball. Mika Reyes, Ira Galang, Kim Fajardo, Kim Keanna Dy, Dawn Macandili, Majoy Baron, Isa Molde, Tots Carlos, Sisi Rondina, EJ Laure, Bernadette Pons, Remy Palma, Buding Duremdes, Jema Galanza, Thang Ponce, Kath Arado, Shaya Adorador, Jhoanna Maraguinot, Gia Morado-De Guzman, Bea De Leon, Deanna Wong, Maddie Madayag, Risa Sato, Jasmine Nabor, Myla Pablo, Aiko Urdas, among others, made women's volleyball a must-watch event and TV spectacle.
What makes this female-dominated sport so astounding is that it has its own set of live fans and a social media following even more rabid that goes even more viral than basketball fans.
Why the sport's following cuts across demographics and extends beyond the walls of the schools to include non-students, non-alumni and other school-affiliated personnel is food for thought indeed.
The good news is that volleyball talent, just like basketball's, seems to be never ending. There are more Alyssas in the making as we speak. New Super Girls of the sport are currently making waves in the collegiate leagues and should be the next stars to captivate the hearts and minds of sports fans of all ages.
It is volleyball season in the University Athletic Association (UAAP) and the Philippine National Collegiate Athletic Association (NCAA). Volleyball supernovas are already in full display in the tournaments, ensuring the continued flow of talent and stars to admire for a long time to come.
Since I am more exposed to the UAAP, I can mention only for now the amazing athletes who make eyes pop and hearts beat faster in UAAP women's volleyball.
First on my list is De La Salle rookie Angel Canino from Bacolod who has wowed the UAAP crowd from Day 1. Already accomplished as a high schooler—both in Tay Tung High School and De La Salle Zobel—she owns an MVP title, several awards as Best Outside Hitter, Best Outside Spiker and has played twice for the national team in the under-23 division.
Her constant smile and aura of calmness are wickedly deceiving. When she unleashes her powerful whacks and arches her body in mid-air to deliver the deadly blows, she has a close to perfect kill-rate. Even her service style is worth watching; it's a beautiful dance move. She dribbles the ball low, then holds it out front with her left hand. She executes a fan-like hand gesture with her right, then pauses for a second with that hand poised like a cobra ready to strike. Finally she serves and the ball journeys to the other side. It is a work of art.
This early, people and media are calling her the next Alyssa Valdez. She has been described as "young, talented and fearless," nakakakilabot (fearsome) and a "super rookie." She may be one of the big reasons why the De La Salle Lady Spikers are 5-0 in the standings. But of course, she is surrounded by teammates who are just as skilled and impressive.
If La Salle goes on to the Final Four and eventually the Finals, blame it on its strong, well-balanced line-up. Jolina De La Cruz, Mars Alba, Fifi Sharma, Leila Cruz, Thea Gagate and teammates are coloring UAAP Volleyball green this season.
But wait, there's more. Bela Belen, Cess Robles, Alyssa Solomon and Jen Nierva of National University, Faith Nisperos and Vanie Gandler of Ateneo De Manila University, Eya Laure and Aimee Hernandez of the University of Santo Tomas, Chenie Tagaod and Jovelyn Fernandez of Far Eastern University, Trisha Tubu and Louie Romero of Adamson University, Ja Lana and KC Cepada of the University of the East and Niña Ytang and Steph Bustrillo of the University of the Philippines.
These are twinkling stars and supernovas to look out for in women's volleyball. They're definitely ready to serve!