MIAMI—Eugenio Suárez and Anthony Santander had two hits each as Venezuela beat Nicaragua, 4-1, Tuesday and improved to 3-0 in the World Baseball Classic.
Venezuela clinched Pool D and reached the quarterfinals when the Dominican Republic defeated Israel later Tuesday.
Suárez's two-run single capped a three-run fourth that overcame a 1-0 deficit. Andrés Giménez's run-scoring single tied the score, and Suárez's lined a ball to right-center that scored Santander and Giménez.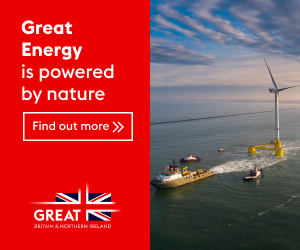 Santander added an RBI double in the fifth.
José Ruiz got the win, pitching two perfect innings of relief. Carlos Hernández, José Quijada, Silvino Bracho and José Alvarado followed and limited Nicaragua to four hits over the final five innings.
Brandon Leyton's RBI groundout against starter Eduardo Rodriguez put Nicaragua ahead 1-0 in the second.
Rodriguez allowed seven hits and struck out three in two-plus innings.
Venezuela closes Group D against Israel on Wednesday.
Nicaragua finished 0-4 in its first WBC and will be forced to participate in qualifying for the 2026 tournament. The Nicaraguans hit .192 and and were outscored 22-4.
DOMINICAN REPUBLIC 10, ISRAEL 0 (7 innings)
IN Miami, Manny Machado homered, singled and drove in three runs as the Dominican Republic improved to 2-1 and clinched the top spot in Pool D for Venezuela.
American League Rookie of the Year Julio Rodriguez and Eloy Jiménez each had two hits for the Dominican Republic.
The Dominican Republic finished with 15 hits against seven Israeli pitchers—the last a two-run double by Jean Segura that ended the game in the seventh because of the tournament's mercy rule.
Jiménez gave the Dominican Republic a quick lead with his run-scoring single in the first.
Machado's solo shot and Ketel Marte's RBI double in the third made it 3-0. Machado hit a slider from reliever Evan Kravetz 437 feet into the pavilion above left-center for his second homer of the tournament.
The Dominican Republic broke it open in the sixth. Rodriguez doubled in two runs and Machado followed with a two-run single.
A night after not getting a runner against Puerto Rico in an eight-inning loss, Israel had its only baserunner in the third, when Spencer Horwitz hit a leadoff single off starter Roansy Contreras.
Genesis Cabrera got the win in relief.
The Dominican Republic and Puerto Rico play for the second spot in the group Wednesday.
CANADA 5, COLOMBIA 0
IN Phoenix, Otto Lopez hit a three-run homer, Noah Skirrow threw five quality innings and Canada shut out Colombia.
Canada led 1-0 going into the eighth inning, but Owen Caissie had a two-out, RBI single to push the lead to 2-0. Lopez's three-run shot in the ninth gave them an even bigger cushion.
Canada's pitching staff gave up just five hits and one walk, bouncing back from a 12-1 loss to the United States on Monday.
Colombia's Oscar Mercado had two hits. Adrian Almeida took the loss, giving up one run over three innings.
Canada first baseman and Los Angeles Dodgers star Freddie Freeman left the game in the fourth inning because of a hamstring injury. He ran gingerly out of the batter's box after popping up in the third.
Freeman wasn't expected to play Wednesday against Mexico, Canada manager Ernie Whitt said. Whitt said Freeman's exit was precautionary.
Canada improved to 2-1 in Group C, while Colombia is 1-2.
Image credits: AP