UNIVERSITY of Santo Tomas (UST) picked up its second straight win while sending Ateneo de Manila University to its fourth-straight loss, 25-19, 25-23, 25-14, in the University Athletic Association of the Philippines Season 85 women's volleyball tournament at the Filoil EcoOil Centre in San Juan on Wednesday.
"We were able to execute our plays and we managed to play with less errors," UST coach Kungfu Reyes said. "It's a great feeling to play with little unforced errors."
The Golden Tigresses solidified their hold of fourth spot with a 4-2 win-loss card while the Blue Eagles slipped to 1-5, their worst start in the Final Four era.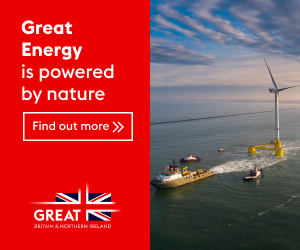 Regina Jurado shone with 15 points on 12-of-23 attacks and three service aces while Eya Laure got 10 points, 12 digs and six excellent receptions for UST.
Cassie Carballo tossed 16 excellent sets while middle blockers Imee Hernandez and KC Galdones finished with nine and seven points, respectively.
Vanie Gandler delivered 13 points, Faith Nisperos and Lyann De Guzman netted 11 points apiece for the Blue Eagles, who committed 25 errors compared to the Golden Tigresses' 11.
Far Eastern University (FEU), meanwhile, survived a scare from winless University of the East, 25-19, 18-25, 25-12, 22-25, 15-5, also on Wednesday.
Third-year spiker Jovelyn Fernandez and sophomore winger Chenie Tagaod came alive in the fifth set to help save the Lady Tamaraws from the upset.
"We're happy where we are, we've exceeded our goal," said FEU coach Tina Salak, whose team jumped back to the win column for a 3-3 card at fifth while the Lady Warriors dropped to 0-6.
Tagaod came through with a game-high 23 points on 18 attacks, three blocks and two aces she laced with eight excellent receptions.
Fernandez also had an all-around game of 22 points built on 17 hits and five kill blocks with 13 digs, while libero Marga Encarnacion was spectacular anew with 34 digs on 50 attempts. UE leaned on KC Cepada and Van Bangayan who had 18 and 17 points, respectively, while Ja Lana got a solid outing of 14 points, 14 digs and 10 excellent receptions.