PREMIUM will be on accuracy and the challenge of the tricky Marapara greens as the International Container Terminal Services Inc. (ICTSI) Negros Occidental Classic presented by MORE Power unwraps Wednesday in Bacolod City.
Guido van der Valk, who swept the last two legs of last year's seven-leg edition of the Philippine Golf Tour then dominated the circuit's flagship tournament–The Country Club Invitational–last month, sets out as the marked player among the crack cast all primed up for four days of battle of skills and wits at the quaint par-72 layout.
"It's all about combination of good drives because it's (Marapara) pretty tight and you have to hit good irons because the greens are small," Van der Valk said. "I'm really looking forward to these two weeks and play on a couple of my favorite courses."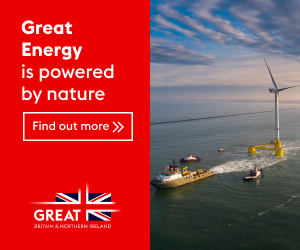 Iloilo will host the next stop next week to cap the two-leg Visayan swing of the circuit put up by ICTSI and organized by Pilipinas Golf Tournaments Inc.
"You need to drive and putt straight here, because these greens are hard to read," said Clyde Mondilla, who with Van der Valk, will be as much tested as the rest of the starting field in the 72-hole championship which stakes a total prize of P2.25 million.
The men of the tour are coming into this week's kickoff leg upbeat and at the same time grateful for what promises to be a busy year for them.
"I'm super excited after the Razon Memorial Cup, we had one month to prepare for this start," said Mondilla, who will test debuting pro Gab Manotoc and Nilo Salahog's mettle at 8 a.m. on No. 1. "I practised and trained every day, so I can say that I like my chances."
"Yeah, I'm really glad to be here and, of course excited to start the season and hope to have a very good campaign," said Van der Valk, who drew young guns Kristoffer Arevalo and Korean PGT Q-School topnotcher Hyun Ho Rho at 7:40 a.m. on No. 1.
Van der Valk, however, has opted to downplay his chances, stressing: "I don't think I'm best prepared to be honest, but I'll give it my best. It will be a tough couple of weeks but hopefully I can find some of the form I had a couple of weeks ago (at The Country Club)."
Multi-titled Tony Lascuña said it will all depend on each player's condition since all have been looking forward for the Tour resumption.
"I can say for now how I'll score here, where it always depends on a player's condition," said Lascuña, who will start at 7:50 a.m. against Ruperto Zaragosa and Eless Bisera.
Mondilla, a former Philippine Open champion, also remains wary of the elite field, particularly the young but talented rookies all eager and ready to slug it out with the seasoned campaigners.
"Actually, there are several new pros, so I can't talk about my chances. It's anybody's game," he said.
Also tipped to contend are Zanieboy Gialon, Michael Bibat, Ira Alido, Rupert Zaragosa, Jesie Balasabas and Jhonnel Ababa while Korean Hyun Ho Rho heads the band of talented rookies who hurdled recent PGT Q-School at Splenddo Taal, including former national standouts Kristoffer Arevalo, Elee Bisera and Gab Manotoc, along with and Jonas Magcalayo, along with Russell Bautista, Josh Jorge, Leandro Bagtas.
Read full article on BusinessMirror