RIANNE MALIXI plays the Singapore Island Country Club (SICC) course for the first time as she vies in the Women's Amateur Asia Pacific Championship which gets going Thursday in Singapore.
"I have not played in SICC, so it will be interesting on how we'll play with the course," said a thrilled Malixi, a three-time winner on the Ladies Philippine Golf Tour.
It will be a question of length with the softened, hilly par-72 Island course that weaves through old trees expected to play longer with a forecast of another rainy week in the island state.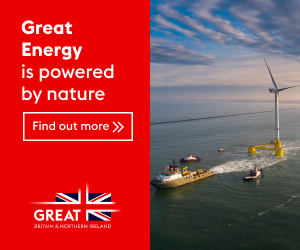 It will also be about iron play and the ability to set up birdie chances on the receptive greens and make them.
After losing in the countback for the bronze in Queen Sirikit, Malixi buckled down to work and shuttled to and from two tough courses to polish her craft while keeping herself fit and in shape.
"I've been training at Royal Northwoods [Bulacan] and at The Country Club [Laguna], so it was more practicing more under gusty conditions. I've also had my fitness sessions with my conditioning coach," she said.
Joining the Internatonal Container Terminal Services Inc.-backed Malixi are Mafy Singson, Lois Kaye Go and reigning national stroke play champion Junia Gabasa. They will face challenges from an elite field led by three Japanese in the world's top 10, a crew of talented Koreans and Thais, a solid New Zealand side and India's Avani Prashanth, who ran away with a 10-stroke victory in individual play of the Queen Sirikit Cup at Manila Southwoods recently.
Emerging stars from the Asia-Pacific region make up the 85-player field in a four-day test of ball-striking with emphasis also on mental toughness with the weather likely to be a big factor the way it was in last week's Ladies Professional Golf Association Tour's Women's World Championship marred by a number of rain delays and suspension because of threats of lightning.
But winning the championship and mirroring the exploits of Thai Atthaya Thitikul, who topped the inaugural staging in 2018 at nearby Sentosa Golf Club and went on to gain the world No. 1 ranking in one stretch last year, will be more than enough motivation for this crack set of bidders from 22 countries.
Malixi tied for third after contending for the championship in the last WAAP ruled by Taiwanese Ting-Hsuan Huang in Thailand last November.
Huang, meanwhile, is also going flat out for a repeat, so does 2021 champion and world No. 15 Mizuki Hashimoto.
But focus will be on world No. 4 Rin Yoshida, No. 5 Yuna Araki and No. 10 Sayaka Teraoka, along with world No. 16 Minsol Kim, No. 19 Jiyoo Lim and No. 64 Kyorim Seo of South Korea and Thais Kan Bunnabodee, Pattharat Rattanawan, Eila Galitsky, Prim Prachnakorn and Navaporn Soontreeyapas.
Prashanth is also tipped to get the top billing with the reigning all-India Juniors and all-India Ladies Amateur titlist itching to showcase the game she showed in her dominant title run at Southwoods.