HIDILYN DIAZ-NARANJO lifted her fourth Athlete of the Year trophy—and her second consecutive—from the Philippine Sportswriters Association during the Annual Awards Night Monday at the Diamond Hotel.
The Olympic and world champion, however, didn't delve on how it is to be a successful athlete. Instead, she focused on encouraging her fellow athletes to get a college degree.
"I'm 30 plus [32] right now, I'm still competing, training and trying my best to finish my studies and get a degree," she told an attentive audience of 300 in the awards night again title sponsored by San Miguel Corp.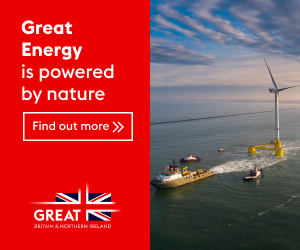 "So for those people who said it's too late to start, I told them that I don't believe in that because age doesn't matter—it's just a number," Diaz-Naranjo added.
Diaz-Naranjo is close to finishing her degree of Business Administration major in Business Management at the College of Saint Benilde where she is a scholar.
"What matters is how you work hard and how badly you really want it," she said. "What is important is you love what you're doing and know your purpose whether for yourself and your parents. For us, we are doing it for our country and for sports.
In fact, Saint Benilde excused her from an important activity—a requisite to her graduation—scheduled on Monday in Tagaytay City.
"I am thankful to the College of Saint Benilde as they rescheduled our retreat—a part of my graduation requirements—to sometime in May in order to personally attend this awarding ceremony," she said.
In the audience was Eduardo Jarque, a member of Saint Benilde's Board of Trustees and Consultant for Media Relations, who was instrumental in Diaz-Naranjo's bid to secure a college degree.
The school has honored Diaz-Naranjo with the Saint Benilde Medallion—she's the first to receive the gold-plated decoration from the institution—and an athletic scholarship program under her name.
She was Athlete of the Year in 2016 when she won silver at the Rio de Janeiro Olympics and 2018 when she won one of four Philippine gold medals at the Jakarta Asian Games.
Diaz-Naranjo's 2022 trophy was for her world weightlifting championships gold medals in Bogota, Colombia, last December.
Diaz-Naranjo got enrolled at Saint Benilde after her Rio silver medal campaign and she hopes to graduate in May after six years—the hectic schedule of a top-tier athlete prevented her from completing her degree in earnest.
"I am hoping to inspire more athletes and hoping to be back for my fifth PSA athlete of the year award," she told the audience who warmly applauded her.
The late Asian Sprint Queen Lydia de Vega-Mercado was also posthumously installed to the PSA Hall of Fame with her daughter, Stephanie Mercado de Koenigswarter, former Project" Gintong Alay head now Laoag City Mayor Michael Keon and her fellow athletics legend Elma Muros-Posadas in attendance.
Philippine Olympic Committee President Abraham "Bambol" Tolentino also received his second consecutive Executive of the Year award.
"We are very thankful to the PSA for recognizing our athletes' success. It's very important because it will inspire other athletes, not to forget their achievements as well," Tolentino said. "Congratulations to the PSA, a very credible organization."
Image credits: Rudy Esperas