CIGNAL isn't keen on slowing down despite securing the first semifinal berth as the HD Spikers try to bring their blistering run to the next phase of the Spikers' Turf Open Conference at the Paco Arena in Manila Friday.
And no less than a hurting Iloilo side stands in the way of the league's most fancied squad as the D'Navigators seek to make a big turnaround after seeing their own six-game run come to an end in a five-set loss to the surging AJAA Spikers the other night.
The setback likewise stalled Iloilo's bid to secure the second Final Four slot.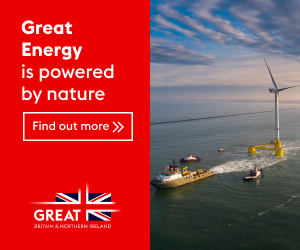 Gametime is at 5:30 p.m. with the HD Spikers setting out not just to stretch their streak to nine but also keep their amazing record clean. Cignal has never dropped a set in eight matches.
Boasting of talents in JP Bugaoan, Marck Espejo, Ysay Marasigan, Peter Torres and Wendel Miguel, along with ace playmaker EJ Casaña and defense specialist Manuel Sumanguid, the HD Spikers look to pounce on the D'Navigators' misfortune and move to within a win from posting a rare sweep of the 11-team eliminations.
Cignal wraps up its campaign against a lowly National University-Archipelago squad on March 19.
But expect the D'Navigators to bounce back strong, particularly the crisp-hitting Jade Disquitado, whose explosive 32-point game against the AJAA Spikers went to naught the last time out.
Michael Cordez, Mfena Gwaza, Neil de Pedro and Rash Nursiddik are also itching to redeem themselves after falling short in a pressure-packed finish, guaranteeing another furious clash among the league's top teams.
Cotabato, meanwhile, aims to regain its winning ways following a shutout loss to powerhouse Cignal last week as it tangles with Navy in the 3 p.m. opener of another explosive twinbill ushering in the last five elims playdates of the league organized by Sports Vision.
Despite a 5-1 (win-loss) card, the Cotabato Spikers are in fourth behind No. 2 Iloilo (6-1) and third-running Imus (6-3) and must win at least two of their last four games to advance.
But the Sealions hope the play the spoiler's role while trying to bolster their 3-4 slate.
Games are telecast live on One Sports, One Sports+, Cignal Play, SMART Live Stream and spikersturf.ph.