LOIS KAYE GO blew a three-under card with a faltering windup and holed out with a 72 while Rianne Malixi battled back with a solid frontside finish to salvage a 74 as the Philippines's opening round bid ended in contrasting results in the Women's Amateur Asia Pacific Championship at the Singapore Island County Club in Singapore on Thursday.
World No. 14 Minsol Kim also fumbled at the finish that however hardly ruined a blistering start as the Korean shot a five-under 67 at The New Course to dominate world No. 4 Rin Yoshida of Japan and recent Queen Sirikit Cup runaway individual winner Avani Prashanth in the featured threesome.
She wrested a one-stroke lead over the troika of China's Zixin Ni, Thai Navaporn Soontreeyapas and Hong Kong's Sophie Han, who matched 68s, while Japanese Sayaka Teraoka, Thai Eila Galitsky and Virginie Ding, also from Hong Kong, shot identical 69s that put them in the early mix of contenders crowded by the lesser lights.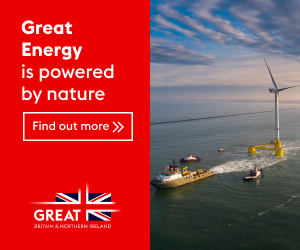 Taiwanese Ting-Hsuan Huang gunned down three birdies against a bogey to put herself on track for back-to-back championship with a 70, which local ace Jaymie Ng matched with her pair of 35s.
Go actually stood just two shots adrift of the Korean heading to her last three holes in the afternoon wave but bogeyed the 16th and dropped two strokes on the closing par-five hole that wrecked an otherwise superb start for the ace Cebuana shotmaker.
She tumbled from joint sixth to a share of 18th, now five strokes behind Kim, who came away with a solid 31 spiked by an eagle-3 on No. 4 to produce the day's best round.
Prashanth, who routed the field, that included Kim, Malixi and Go, at Manila Southwoods and romped away with a 10-stroke victory over Kiwi Fiona Xu, failed to flash his awesome form and lost her way in the face of Kim's fiery start, blowing a one-under card with two bogeys in the last three holes for a 73. She slipped to joint 21st.
Worse was Yoshida, who failed to recover from a double-bogey on No. 6, hitting two birdies but fumbling with three more bogeys for a 75. She fell to tied 41st.
Malixi, joint third placer here last year in Thailand and one of the pre-tournament favorites, failed to get her rhythm in the last flight with 2021 champion Mizuki Hashimoto of Japan and Thai Kan Bunnabodee, limping with three bogeys on a couple of three-putts and a double bogey on the No. 17 after driving out-of-bounds against a lone birdie for a backside 40.
But the International Container Terminal Services Inc.-backed shotmaker recovered at the front, birdying the second hole and holing out with another feat for a 34 and a 74. She rebounded from joint 44th to a share of 28th but lay seven strokes off Kim.
Also groping for 75s were world No. 5 Yuna Araki and Hashimoto, who unlike Malixi, floundered in the last nine holes with two bogeys.
The two other Filipinas floundered and in danger of missing the cut with Mafy Singson struggling with a 78 for joint 64th and reigning National Stroke Play champion Junia Gabasa falling to tied 70th with 79.
But it was a sorry windup for Go, the 2018 Kuala Lumpur Amateur Open champion who shrugged off an early mishap on No. 2 with a cluster of birdies—four in the next 10 holes—as she threatened to challenge Kim for first day honors in the region's premier championship with five holes left.
But 2019 Philippine Amateur Open titlist and product of the University of South Carolina failed to recover from a bogey on the 16th after three straight pars and stumbled with that disastrous final hole mishap.
Read full article on BusinessMirror