DEFENDING champion Manila Southwoods saw its overnight lead reduced to 12 points by main challenger Eastridge Golf Club halfway through the 74th Philippine Airlines Men's Interclub golf team championships on Thursday in Cebu.
Eastridge, a team reinforced by top Davao golfers, outscored the Carmona-based squad, 135-133, at the more difficult Club Filipino de Cebu as both squads braced for the final half of the race.
Veteran Junjun Plana, the top scorer at the Cebu Country Club (CCC) on Wednesday, failed to count with 28 points but the rest of his teammates picked up the cudgels to make sure Southwoods remains comfortably on top.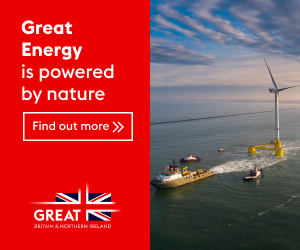 Ryan Monsave and Lanz William Uy each shot 35 points to lead the defending champions while Shinichi Suzuki and Masaichi Otake contributed 34 and 29, respectively.
"We were five points short of our target today, but we kind of expected this. We could not possibly get the best score every day," Southwoods non-playing captain Thirdy Escano said.
However, he stressed the importance of doing better against Eastridge when they return to Club Filipino de Cebu on Friday.
"I don't care about the score as long as the boys beat Eastridge," he said. "That's the only time I can get a good sleep on the eve of the final round."
Eastridge struck through Ronel Tagaan's 36 points to make its move.
Tagaan, one of a handful of former Davao caddies in the team, mixed three birdies with the same number of bogeys to score the day's best effort.
Zachary Villaroman, the 15-year-old son of renowned coach Carito Villaroman, bounced back from a poor performance at CCC with 35 points.
Chris John Remata added 34 while Edison Tabalin chipped in 30.
Southwoods has a 36-hole total of 274 while Eastridge has 262.
Pre-tournament favorite Cebu Country Club posted 130 to keep its hold of third spot with 256.
Jacob Cajita sparkled for CCC with 36 while Jufil Sato added 35. Bayani Garcia and Jon Joseph Alvarez rounded out scoring with 30 and 29, respectively.
Rounding out the standings in the championship division were Del Monte 240, Valley 237, Tagaytay Highlands 232, Pueblo de Oro 212 and Sta. Elena 202.
In the Founders division, Alabang extended its lead over Orchard by eight points after collecting 113 points also at Club Filipino de Cebu.
Anthony See led Alabang with 33 points followed by Christopher Popp 30, Juan Ibazeta 26 and Marc Lamberto Reyes 24.
Alabang now has 233 points.
Orchard drew 36 points from Kim Tae Soo to shoot 112 and 225 overall. Other scorers were Kim Tae Won 28, Young Sook Kim 27, and Beejay Chua 21.
Forest Hills matched Alabang's output to stay in third place with 224.
Read full article on BusinessMirror