DANNY ILDEFONSO has come out of retirement and at 46-years-old aims to recall his dominant prime with Converge in the ongoing Philippine Basketball Association (PBA) Governors' Cup.
He may no longer have the speed, power and agility that made him a league Legend, but Danny I., as he's called in the league, is expected to provide leadership and inspiration to the FiberXers for the long run.
Ildefonso, the pride of Urdaneta in Pangasinan, was activated by Converge as its 15th player, according to team governor Chito Salud.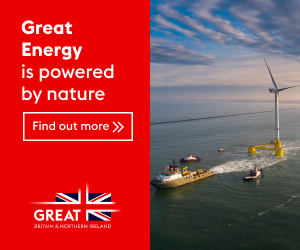 "I see this opportunity as a celebration of a dedicated athlete's talent, resilience and personal discipline that serves as a shining symbol of excellence," Salud, a former PBA commissioner, told BusinessMirror on Thursday.
Salud didn't reveal details on Ildefonso's contract.
In the 3 p.m game,
Eyes will be on Ildefenso as Converge (6-3) tackles Meralco (5-4) at 3 p.m. on Friday at the Smart Araneta Coliseum.
"Converge has everything to gain from Danny's comeback. His presence on the bench as a player and the limited minutes that he could play will inspire this team and excite basketball fans," Salud said.
"With his experience and passion for the game, our players will enjoy that added spark of inspiration and motivation to play their best," he added.
Ildefonso retired as a player in a Meralco uniform eight years ago and is now an assistant coach of National University, Alaska and also Converge.
He was the 1998 top overall pick by Shell before he was dealt to San Miguel Beer on draft day. He was the PBA's Most Valuable Player in 2000 and 2001 and has eight championships with San Miguel Beer.
"We do not view Danny as a placeholder in our roster," Salud said. He's an icon and as such, we will look to him for leadership and inspiration."
The 6-foot-6 Ildefonso played for 17 seasons with averages of 10.1 points and 6.0 rebounds. He normed 15.2 points and 8.8 rebounds in his best season in 2000.
TNT's Kelly Williams, 41, was also pulled out of a brief retirement and is one of a few players who're still playing in their 40s. Among them are Raffy Reavis (Magnolia) and Reynel Hugnatan (Meralco) who are both 45 and former MVP James Yap of Rain or Shine who's 41.
Ildefonso has two basketball player sons—the eldest Shaun is a rookie at Rain or Shine and Dave is playing for Suwon KT Sonicboom in the Korean Basketball League.
Barangay Ginebra San Miguel, meanwhile, tries to stop a streaking Phoenix Super LPG at 5:45 p.m. Friday at the Smart Araneta Coliseum.
The Gin Kings (5-2) are coming off a come-from-behind 112-107 win over Meralco last Wednesday.