SCOTTIE SCHEFFLER is fast becoming the new face of golf. His recent win in the Players Championship on Sunday (Monday PHL time) is another screaming proof to that.
Scheffler crafted his runaway triumph at the TPC Sawgrass, in Jacksonville, Florida, that diabolical course designed by the unforgiving Pete Dye.
Ah, Sawgrass. I was there in 2000 together with Jake P. Ayson and the late, lamented Vince Villafuerte for a Golf Rules Summit that immensely expanded our knowledge on officiating the so-called gentleman's game.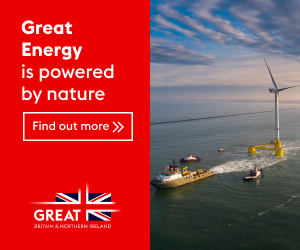 In victory, Scheffler, from Texas like Jordan Spieth, grabbed his second win of the season after ruling the WM Phoenix Open last month.
But more importantly, Scheffler's first Players title sent him back to World No. 1, knocking Spain's Jon Rahm out of the top spot.
Not only that. It was also Scheffler's sixth career Professional Golfers Association (PGA) Tour victory, and all of them have come between February and April the past two seasons.
And the way Scheffler, just 26, won the Players spoke volumes about true grit and enviable poise.
Scheffler held a mere 2-shot lead with one round left.
But in windy conditions and amid grinding pressure, Scheffler closed with a three-under 69 to finish 17 under for the week.
No one offered sustained challenge, Scheffler running away with a five-shot margin to claim the biggest winner's check of $4.5 million from the largest purse in the PGA Tour regular-season history.
So huge was the total pot that Tyrell Hatton, tied for 26th but who rallied with a seven-under 29 coming home, nabbed solo second worth $2.725 million, a prize almost equal to what Scheffler received as the Masters champion last year.
There was fireworks at the start.
Scheffler's two-shot lead was cut to one when Min Woo Lee, who was with Scheffler in the final pairing, birdied the first hole. They were tied for the lead when Scheffler bogeyed 3.
Hideki Matsuyama was also making his move, birdieing six of eight holes to get to 12 under and just one shot off the leaders.
Then turbulence disturbed the leaderboard.
Matsuyama double bogeyed 14 and Lee got wet on 4 to make triple.
Just as suddenly, Scheffler led by 3 over Matsuyama, Lee and Max Homa. Homa had gone birdie-eagle-birdie on Nos.10-12 and saw himself also tied with Viktor Hovland at 10 under together with Matsuyama and Lee.
But that was the closest they got to Scheffler, except Lee who birdied 7 to be 2 behind Scottie.
But Scheffler caught fire, beginning with a chip-in birdie on 8 that ignited a five-birdie binge, culminating in a three-foot birdie on the par-4 12th for a 6-shot lead over Hatton. Lee, just two back on 8, was suddenly 10 behind.
Scheffler was up by five when he faced the perfidious island green on 17, where the previous 18 players before Scheffler and Lee got there, had played it in a combined 16 over. Ouch! One third of them found the water. Ouch!
Seventeen was just 133 yards, but it was Scheffler's moment of truth.
He didn't blink, safely finding the middle of the green nine feet off the hole. Par.
On 18, one of the most difficult finishing holes on Tour, Scheffler drove right into thick rough.
After punching out, he would reach the green safely.
He could four-putt and still win comfortably.
But no. He rolled in the 20-footer to save par, joining Tiger Woods and Jack Nicklaus as the only pros to hold Players and Masters titles at the same time.
Scheffler said his new-found confidence was the result of not "overthinking" anymore.
"I do not overthink anymore and I see some good results coming in," Scheffler said.
That's from someone who blew a six-shot lead in the Tour Championship last August to lose to Rory McIlroy—by one shot.
"I always thought I had to play perfect on Sundays and hit nothing but good shots. That's not how necessarily golf is played," he said.
In all sports, that should be the correct approach.
THAT'S IT With June Mar Fajardo out on a knee injury, San Miguel Beer will need a miracle to successfully hurdle the remaining obstacles in its shaky campaign in the Philippine Basketball Association Governors Cup.