JAY BAYRON recovered from a shaky start with a string of birdies midway through then bucked a late double bogey mishap with a clutch birdie on the tough finishing hole as he rescued a 73 and forced a four-way tie for the lead at the start of The Country Club (TCC) Invitational in Santa Rosa, Laguna, on Tuesday.
Bayron's up-and-down round typified the elite 30-player field's struggle on the TCC course that proved as exacting for its sheer length (7,652 yards) with the dreaded winds practically not much of a factor in the first 18 holes of the P6 million championship, the highlight event of each Philippine Golf Tour season.
While majority of the early contenders fell prey to the water-laced No. 18's challenge, Bayron pulled off two brilliant shots against a strong gust of wind to set up a birdie putt, one of the only two feats made on the dogleg 476-yard hole, regarded as one of the best finishing holes in Asia, where bogey is a norm rather than the exception.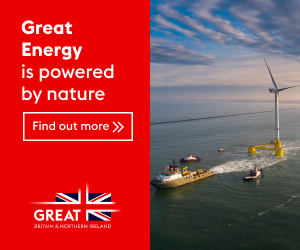 But it was his birdie-blast on the par-4 No. 9 that put him back in play after dropping shots on Nos. 1 and 5, saying: "It (birdie) boosted my confidence and from there I regained my touch and birdied Nos. 12 and 14."
A bogey on the 15th and a double bogey on the next, however, stymied his charge but a solid drive on the 18th coupled with a superb rescue approach shot to within eight feet led to a birdie and a shared view of the top.
"I didn't expect to be in the lead (share) but I hope to keep going up to the last day," said Bayron, who with bro-ther Rufino lost to Frankie Minoza in sudden death here in 2013.
Unlike Bayron, Jerson Balasabas failed to hurdle the last-hole test and finished with a bogey, ruining his bid for solo control.
The former Philippine Masters champion actually posted the strongest start with back-to-back birdies, including the par-5 No. 2, then fought off three bogeys (Nos. 6, 9 and 11) by dominating the two other long holes (Nos. 8 and 14) to stay ahead at one-under.
He clung on to the solo lead despite another miscue on the 16th but squandered it with that closing bogey, enabling Bayron, Guido Van der Valk and Clyde Mondilla to draw level and make it a crowded leaderboard in the early going of the 72-hole championship organized by Pilipinas Golf Tournaments Inc.
Three others matched 74s, including Jhonnel Ababa, Marvin Dumandan and Mars Pucay, who all bogeyed the 18th, while Michael Bibat missed forcing a five-way tie for the lead with a closing double-bogey, ending up with a 75 and dropping to joint eighth with Albin Engino, Sean Ramos and Rupert Zaragosa.
In a stretch, the young Ramos looked poised to upstaging the big guns with his stellar play after 11 holes that featured a couple of back-to-back birdies from Nos. 2 and 10 against a double bogey on the fifth. He stayed in the hunt despite bogeys on Nos. 15 and 16 but tumbled down with a costly triple-bogey on the 18th.
Ira Alido made the only other birdie on the 18th that saved him a 76 and a share of 12th with Art Arbole and Lloyd Go, while former champions Tony Lascuna (2004), Micah Shin (2018) and Minoza all bogeyed the last hole for 77s in a tie with Joenard Rates, Zanieboy Gialon and Gerald Rosales.
But with still 54 holes left, even those in the tailend of the select field could still mount a comeback and even get a crack at the coveted championship with conditions expected to get tougher and fiercer in the next three days.
"A one-over round is a good score here. My target is to make par on every hole, making a birdie is a bonus," said Balasabas, who missed completing his day-long brilliance on the four par-5s with a three-putt par on No. 10.
Van der Valk, who edged Mondilla by one to nail the last TCC Invitational crown in 2020, turned in a two-bogey, one-birdie card for a 37-36, while the latter also fumbled at the finish for a 35-38.
"It's such a hard golf course that anything around par feels like a victory. So I'm happy with a 73," said Van der Valk, who also won two of the seven legs in last last year's PGT.
He rued his shaky putting but expressed hopes to keep his long and short game going and be able to adjust on TCC's last line of defense in the next three days to fuel another title drive in the event put by International Container Terminal Services Inc. chairman and CEO Ricky Razon in 2003.
"I struggled a bit with green-reading but most guys would've had the same problem. Hopefully in the next few days, I can adjust a little," Van der Valk said. "I'll just try to hit as many good shots, that's the key on this course, and short game has to be good because you're not gonna hit 18 greens because it's just too difficult."
Mondilla, who won the Philippine Open here in 2019, also had a hard time adjusting to the speed of the greens, and like his co-leaders, he was more than pleased to have churned out a one-over card.
Image credits: Roy Domingo