CAN Adamson University go 10-straight University Athletic Association of the Philippines (UAAP) women's softball champion and for Ana Santiago, get a 15th jewel since head coaching the Lady Falcons in 2003?
Or will University of the Philippines (UP) prevent another grand celebration in San Marcelino by frustrating the Lady Falcons for a third time and snatch for the Fighting Maroons a fifth crown since the sport was included in the UAAP in 1953?
These questions will be answered starting at 2:30 p.m. Tuesday as Adamson University and UP clash in Game 1 of their best-of-three women's softball titular showdown at the Lady Maroons' home pitch in Dilliman.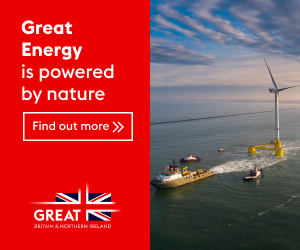 Adamson University and UP split their two meetings in the double-round elimination phase of the five-team tournament.
UP took the first match, 3-2, in a confrontation that went four extra innings in an energy-sapping five-hour duel.
Adamson University took revenge only last Saturday with much ease, 7-3, as both teams ended their respective elimination round campaign with identical 7-1 win-loss cards.
"This will be an exciting duel," said Santiago, a many-time head coach of the Blu Girls, on Monday.
UP's Rodilon Pagkaliwagan, pitching coach of the Blu Boys and Blu Girls since 2005, agreed.
"Even steven—we won in the first round and they beat us in the second round, which actually, was a no-bearing game," he said. "We were both in the finals when we played in the second round, so it was an opportunity for both teams to field our second unit."
Pagkaliwagan, 50 and a top Blu Boy in his prime, also coaches the Chinese national team when not handling either the Blu Boys of Blu Girls.
Adamson University is three trophies short of matching the record 21 women's titles held by the Far Eastern University Lady Tamaraws, then the dominant figures with the Blu Girls in many international plays like the Asian Games and world championships.
UP, on the other hand, first became champion in 1996 following a decade hiatus from the softball tournament. The Lady Maroons won again in 2002, breaking the Lady Falcons' four-year domination, and in 2008, again stopping Adamson University's four-year dynasty.
The Lady Maroons four titles is the third most by any team after Manila Central University's seven before leaving the UAAP in the 1962-63.
Next is University of the East with two and University of Santo Tomas with one.
National University and UE no longer maintain softball team starting the 85th season, while Ateneo and De La Salle, the two dominant teams in basketball, have yet to be crowned softball champions.
Ironically, Madam Leticia "Mommy" Paguia, acknowledged as the matriarch of baseball and softball in the country and the main reason why the two team sports are still played in the UAAP, belonged to the family that originally owned NU.
Read full article on BusinessMirror