MATHILDA KROG carried the fight for Team Philippines in the mountain top finish Stage 4 of the 13th Biwase Cup road race in Vietnam where riders from Thailand teams occupied the podium.
Krog, who figured in a crash that damaged her bike the other day, finished two minutes and 51 seconds behind stage winner Battriya Chaniporn, who ruled the 110-km stage from Đồng Nai to Bảo Lộc City in 3:17:58.
Taiwanese Chiu Sheng-Hsin, racing for Vietnamese team Cao Lac Bo Fabro-Dai Loan, had the same time as Chaniporn while Thai Somrat Phetdarin was third 26 seconds behind.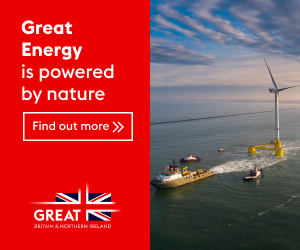 Kate Yasmin Velasco crossed as the 21st rider close to four minutes behind the winner, followed shortly by Maura de los Reys, who's racing in a Mixed Team with junior riders from Kazakhstan.
Marianne Dacumos was with De los Reyes, while Avegail Rombaon was 28th in the company of Jelsie Sabado, the other Filipino in the Mixed Team.
Mhay Ann Linda is competing in her first international race but refused to be cowed and crossed at 60th spot for Team Philippines sent here by PhilCycling headed by Rep. Abraham "Bambol" Tolentino and through the support of the Philippine Olympic Committee, Philippine Sports Commission, Tagaytay City, MVP Sports Foundation, Standard Insurance, Excellent Noodles and 7-Eleven.
Thailand's Thuyen Tai Lam won the day's team honors with the Philippines finishing more than eight minutes at fifth.
Chaniporn and Phetdarin, meanwhile, were 1-2 in the general classification with Japanese Shoko Kashiki of Vietnam squad Tuyen Biwase-Binh Durong, was third.
Dacumos stood at No. 17 in the general classification with a nine-minute deficit, while Velasco was 22nd, De los Reyes 24th, Rombaon and Sabado 29th and 30th, Krog 46th and Linda 60th.
Tuyen Biwase-Binh Durong and Cong Ty Cp Tap Doan Loc Troi were 1-2 in the team classification with Team Philippines more than 26 minutes behind at No. 7.
Krog raced in a repaired bike with Team Philippines coaches Alfie Catalan, Marita Lucas and Joey de los Reyes having to improvise in the absence of an accessible bike shop.
Stage 5 is a 50-km criterium around Xuân Hương Lake in Đà Lạt City, a resort city also known as the "City of Eternal Springs" with an elevation of 1,500 meters.
The race is livestreamed on https://www.facebook.com/vcfchannel/posts/pfbid0JWL3EfCcczQdEMuN7aZTHTpnDKxn8QG2dB7Y8Ur9VwC7NLw8yYkS8zKTxEWA54bcl.
Image credits: Vietnam Cycling Federation