EMBATTLED Cignal blew hot and cold, then hot again when it mattered most, hacking out a tough 25-14, 25-11, 19-25, 17-25, 15-11 decision over Choco Mucho to keep its slim semifinal hopes alive in the Premier Volleyball League All-Filipino Conference at the PhilSports Arena in Pasig City in Thursday night.
The HD Spikers built a four-point cushion on hits and a miscue by the Flying Titans in the fifth set then withstood their rivals' final push behind their veteran skipper's heroic to snap a pair of stinging shutout losses and a woeful card and stay in the hunt.
With a 2-4 win-loss record, Cignal remained at seventh place but the victory should fire the HD Spikers up as they go for a sweep of their last two elims games against the PLDT High Speed Hitters on March 11 and the Army Lady Troopers on March 16 for a possible shot at the last semis berth.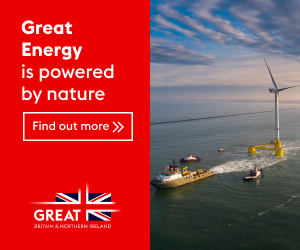 Choco Mucho, meanwhile, slipped to 2-3 at sixth but the two struggling teams stood just behind fourth-running Chery Tiggo (3-2) and No. 5 Petro Gazz (2-2), which played F2 Logistics (4-1) late Thursday.
"We worked as a team, one that we always wanted to do," said Daquis, who was the team's clutch for the nth time in her checkered career.
She rammed a down-the-line hit that halted the Flying Titans' rally and put the team at match point, 14-11.
The Flying Titans then cracked under pressure, failing to set up a clear attack that led to Daquis' dink that wrapped up the near-two-hour encounter that featured a couple of long, fierce exchanges in the fifth.
The last led to a Chery Nunag putaway that pulled Choco Mucho back to within two, 11-13. But HD Spikers kept their nerves in check with Daquis taking over to deliver the clutch points.
She and Ces Molina ended up with 17 points apiece with the former clinching the game's top honors with three blocks and 10 excellent digs while Chai Troncoso and Roselyn Doria matched 15-point outputs and middle Riri Meneses added 10 markers in a balanced offense missing in Cignal's previous games.
It was a sorry loss for Choco Mucho, which battled back from two lopsided set losses with big victories in the next two frames. But they wavered midway in the fifth after Des Cheng scored on an off-the-block hit that ended a long rally of attacks and digs and put the Flying Titans within, 5-6.
But Molina fired a through-the-block hit and after a Jerilli Malabanan service miscue, the HD Spikers racked up three straight points off a kill block, an easy hit off a mis-receive and another Molina kill for a 10-6 count.
"We're very thankful to the Lord, all the possible challenges were there in the match," Cignal coach Shaq delos Santos said. "We knew that the match would go this way."
Isa Molde and Kat Tolentino shared scoring honors for Choco Mucho with 17 points apiece while Cheng added 14 markers and Maika Ortiz chipped on seven points, mostly on running plays.
Read full article on BusinessMirror