RIANNE MALIXI wrestled with her putter coming home as she faltered with a second 74 in three days to all but blow off her shot at the Women's Amateur Asia Pacific Championship crown in Singapore on Saturday.
Three-putt miscues on Nos. 12 and 16 typified the young Filipina shotmaker's day-long struggle on the undulating surface of the Singapore Island Country Club's The New Course that saw her muff three birdie chances inside seven feet at the front and a couple more of opportunities at the back.
Coming off an inspiring 67 Friday that moved her five strokes off the pace, Malixi tumbled to joint 15th from solo ninth at 215, now nine strokes behind Eila Galitsky, who also slowed down with a 70 after a 67 but which proved enough to net her the solo lead at 206 after sharing it with Hong Kong's Sofia Han halfway through.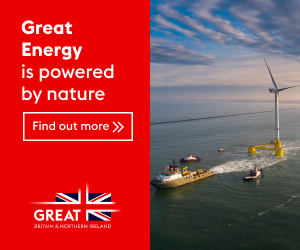 The young Thai took a three-stroke cushion over erstwhile leader Minsol Kim of Korea, who also faltered with a 73 marred by a double-bogey on No. 15, as she moved 18 holes away from reclaiming the crown won by compatriot Atthaya Thitikul in the event's inaugurals at Sentosa in 2018.
Kim, meanwhile, slipped to second at 209 while Japanese world No. 5 Yuna Araki fired a second straight 68 in cloudy skies to jump to third at 210.
Korean Kyorim Seo likewise gained with a solid 66 to join New Zealand's Fiona Xu, who carded a 71, Chinese Tong An, who matched par 72, and Han, who succumbed to pressure at the back and finished with a double-bogey marred 39 for a 75.
But no lead is safe in big-time championships with Kim and Araki expected to put the pressure early on the 16-year-old Galitsky, who expressed guarded optimism while hoping to keep her nerves in check in crunchtime.
"I wouldn't say I have it in the bag because as you know, these players, they're really good," said Galitsky. "I'll just try to play my game and if they, if one of them has a really good game tomorrow (Sunday), then they deserve it."
"But I'll just try to do my best," added Galitsky, who actually holds dual nationality of Thailand and Canada,
For sure, Kim and Araki, and the rest of those within striking distance, will go flat out to do better, ensuring a battle royale in the final 18 holes of the region's premier championship which offers tickets to three major championships on the LPGA Tour and a spot in the Augusta National Women's Amateur set later this month.
Like Malixi, Kim blamed her poor putting, ruing: "My putting was very good, so only practice on putting."
Araki, meanwhile, headed straight to the range to polish her short game but brimmed with confidence after putting herself into strong contention.
"I'm going to practice and try to adjust maybe direction of my short game," said Araki. "
When asked if she's feeling confident going to the final round, she said: "Yes."
Malixi also exuded confidence as she stepped on the first mound, only to hit the fairway bunker. She came up short on her third shot and putted for par outside of the green and missed.
She flubbed a 20-footer for birdie on the second hole, an uphill-downhill putt from 12 feet on No. 3 and another eight-footer on the par-5 No. 4.
Malixi, however, scrambled for par off the bunker on the par-3 No. 5, birdied the sixth from short range, missed to gain on the par-5 seventh and squandered a bending seven-footer for birdie on No. 8.
After back-to-back regulation pars, Malixi three-putted the 11th and after another run of four pars, including a missed chance on the par-5 12th, she again fumbled with a three-putt miscue on the 15th and settled for pars in the last two holes.
Meanwhile, Lois Kaye Go, the only other Filipina to advance, also fumbled with a 74 for a share of 31st at 219.
Local ace Aloysa Atienza, on the other hand, turned what had been a disappointing round into a memorable one as she scored a hole-in-one on the 149-yard No. 3. She, however, finished with a 78 and fell to tie for last at No. 49 with a 228.
Read full article on BusinessMirror