MORE than a dozen lawyers from the Ateneo Law School have offered their free legal services to presidential aspirant Ferdinand "Bongbong" Marcos Jr. in his presidential campaign to guard his vote and assure him of victory in the 2022 national polls.
The lawyers, who are also members of the Fraternal Order of Utopia, visited the office of Partido Federal ng Pilipinas (PFP) Secretary General retired General Thompson Lantion at BBM headquarters in Mandaluyong city on Thursday afternoon. Marcos Jr. is the standard-bearer of the PFP.
"They are here to offer their free legal services to BBM-Sara UniTeam," Lantion said after meeting the lawyers.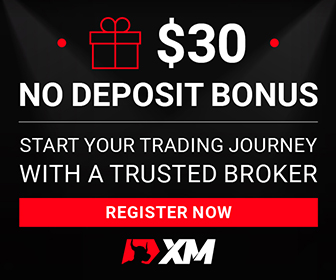 He added that "hundreds more are coming pro bono from various lawyers' groups. They want to be part of our vote protection teams which will ensure that the 2016 poll fraud that victimized BBM will not happen again."
Atty. Richard Brett Uy, one of those who offered free legal services, said they wanted to avoid the repeat of 2016 elections.
"Yung 2016 na nangyari hindi na 'yun mauulit, kasi alam naman natin na natulog lang si BBM nun panalo na siya pero pag gising iba na [What happened in 2016 will not happen again, because we know that when Bongbong slept he was winning but when he woke up, it was somebody else]. We'll make sure that won't happen," Uy said.
Atty. Enrico Alday Jr., meanwhile, believesmore lawyers will join them in the coming days.
"As of this moment we have 13 lawyers; but this could [increase], and all those who will volunteer are all lawyers. We are not yet actively recruiting because we're new," Alday noted, partly in Filipino.
"This is pure volunteerism. We are also willing to do the leg work, especially during the printing of the ballots. We are actually willing to volunteer for that. We are also willing to help with the canvassing of the votes, magbantay sa mga presinto sa probinsya [watching the precincts in the provinces]," Uy, for his part, added.
However, the lawyers clarified that they do not intend to interfere in some petitions filed against Marcos Jr. before the Commission on Elections to cancel his candidacy, but they are prepared, whenever needed.
Just like other legal luminaries, they also agreed that the petitions will not hold water as it is bound to be dismissed.
"From the legal standpoint, medyo mahina yung kaso nila [their case is weak] against BBM. We all know that this is because of politics. Pure harassment. We trust the judgment of the Comelec would rule in favor of the law. In accordance with what the law provides and what the law provides is mahina talaga [really weak]," Uy said.
The lawyers said they support the unifying leadership offered by the BBM-Sara UniTeam. "We feel that he is the most competent to lead the country," they said of Marcos.
Read full article on BusinessMirror